Cyber Security, IT Asset Management, Legacy Computer Parts
NetApp Storage Solutions, Media Converters, Tranceivers
Our services include:-
Legacy IT Systems & Support
We have proven experience with end of life systems, which includes all the major manufacturers some who longer exist. These include Bull, Prime, Dec, IBM
Cyber Security Services
We have over 20 Years' experience in Penetration Testing & Cyber Security reports enabling you to know what the Cyber Criminals can see about your organisation and how they can hack into your organisation.
IT Asset Management
We enable our customers to truly know their IT Assets and enabling clients to keep an update position in REAL-TIME. This unique approach allows our clients to have up to date information on an on-going basis.
Brook Consulting Services also specialises in: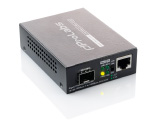 Brook Consulting Services specialises in computer systems and components for new, legacy and end of life computer systems with access to stock in excess of half a million computer parts and spares. The majority of parts and spares are delivered on time by next day delivery. Same Day courier service is normally available for urgent parts if required.