Computer Spares and Parts with next day delivery
Microbite specialises in computer spares for new, legacy and end of life computer systems. We will research the market place for any type of computer spares with no extra charge to the customer. We offer next day delivery on over 90% of parts orders and can get the right computer parts to you quickly. We have sources world wide for new, used and refurbished spare parts.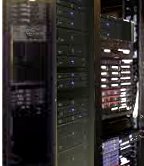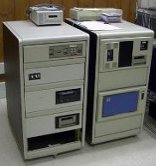 Can't find the part you're looking for?
Contact us for a free no obligation Quotation.
New servers or old servers, at Microbite we will do our best to find the part for you.
Enquiries: +44  (0)1277 286500
(Minimum order value £50.)
Microbite supplies warranted (30 days to 12 months) components for:
Servers: IBM, Sun, Digital and HP
Server components such as DLT and HDD drives, motherboards, PSU cabinets and rack kits for Dell, Digital, HP, IBM, Sun
Laptops: screens, motherboards, DVDs and disks
Desktops: motherboards, HDD drives, PSUs etc
COMS: Cabletron, Entersys, Nortel and Cisco.